SOLD OUT 2014
THE UPLANDS
The Uplands consist of 14 ten-acre parcels of land on benchlands with views across Barkley Sound, the Beg and Fraser Islands and the open Pacific. It is the first stage of Ittatsoo Bay to be developed and has become a self-sufficient, ecologically sensitive, rural residential community.
WATER ACCESS
Ittatsoo Bay residents have exclusive use of the private marine access boat ramp and boat trailer parking area at Hunt Bay, one of the only protected coves on the west side of Barkley Sound with such access.
UTILITIES
Every homesite has a drilled well that provides a sustainable water supply.
ACT NOW
All Uplands lots are now sold.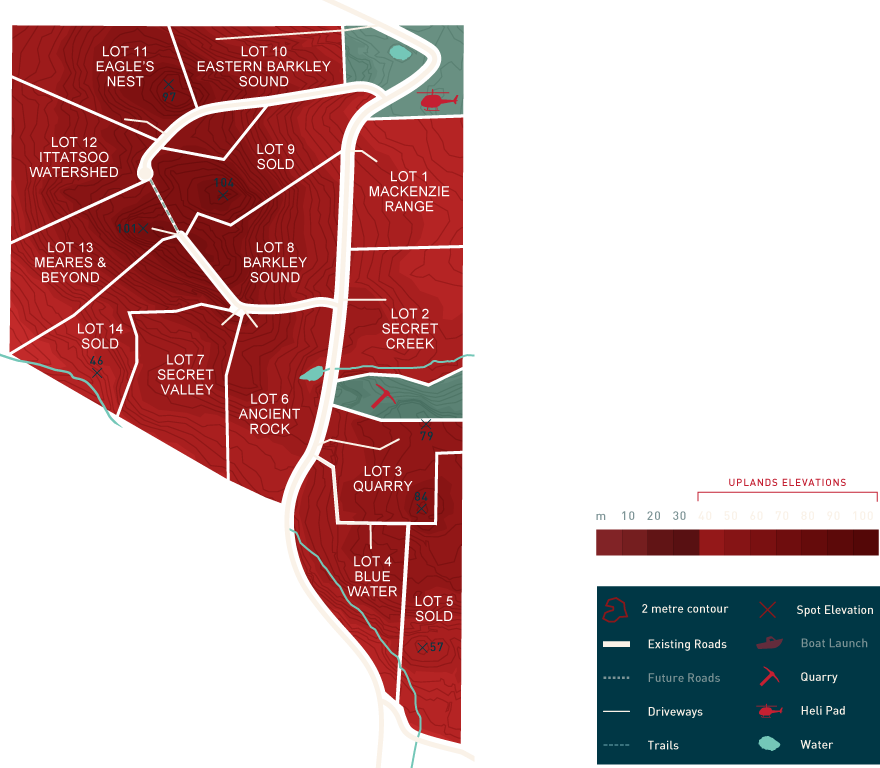 Lot 1 – SOLD
Lot 2 – SOLD
Lot 3 – SOLD
Lot 4 – SOLD
Lot 5 – SOLD
Lot 6 – SOLD
Lot 7 – SOLD
Lot 8 – SOLD
Lot 9 – SOLD
Lot 10 – SOLD
Lot 11 – SOLD
Lot 12 – SOLD
Lot 13 – SOLD
Lot 14 – SOLD
THE UPLANDS — WHERE THE HORIZON REVEALS ITSELF